SEA TURTLE RESCUE AND REHABILITATION
The Florida Aquarium just released two rescued sea turtles - and we need your help to save more!

Rosemary
Ros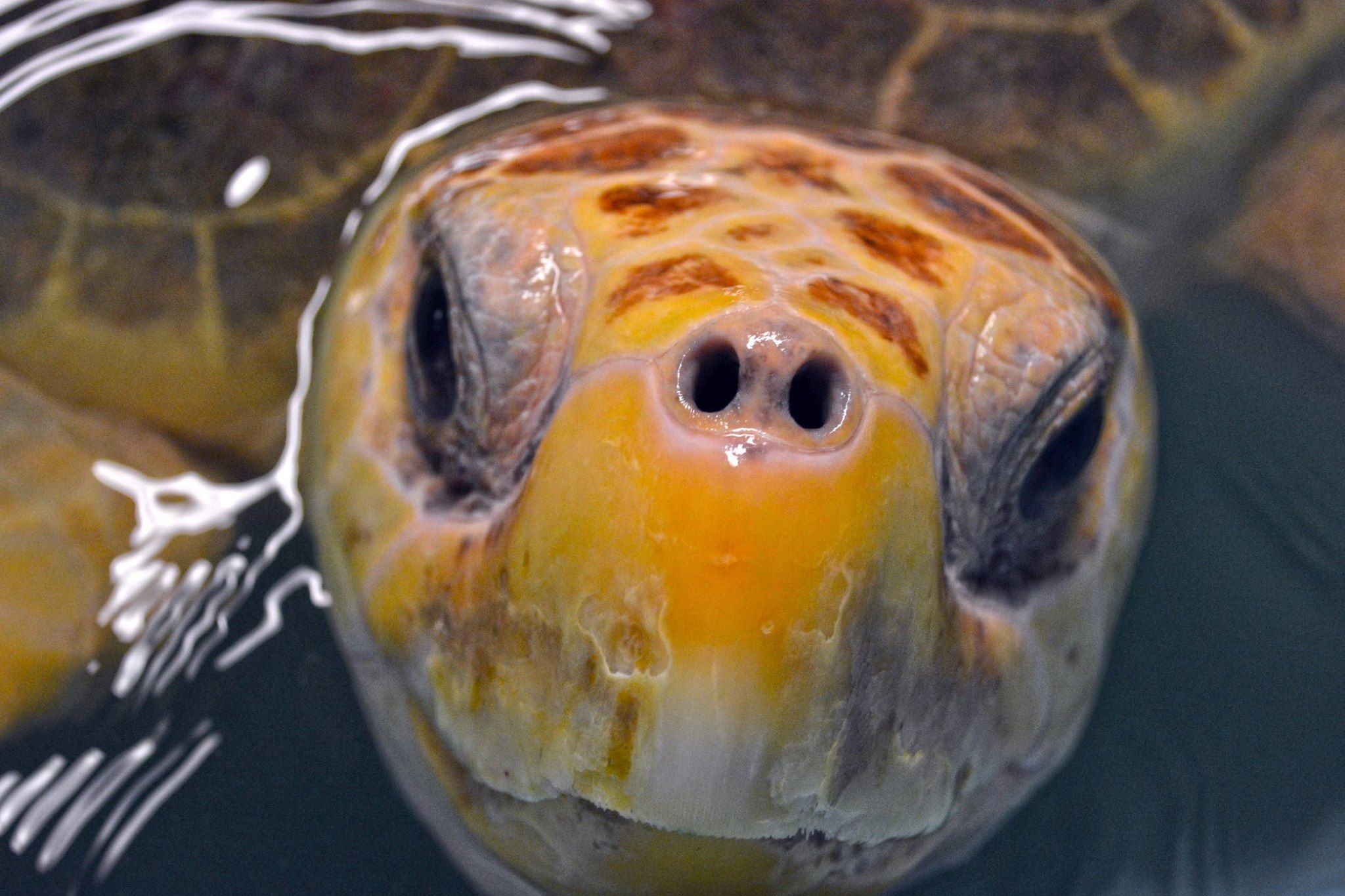 emary arrived at The Florida Aquarium for long term rehabilitation on June 25, 2016 after stranding at Canaveral Air Force Station. When she arrived, she was thin and lethargic, her carapace (shell) and skin were covered with barnacles, and she was extremely anemic, indicating that she had been ill for a long time. Her blood sugar was also low indicating she wasn't eating and likely had a systemic infection. She was treated supportively with fluids, dextrose, and antibiotics to correct her immediate life-threatening issues.
After a month, her anemia did not seem to be improving in the face of treatment, so we opted to give her a blood transfusion from a donor loggerhead. After the transfusion, Rosemary started to turn the corner and began eating, gaining weight, and improving clinically. Her anemia has completely resolved and she is able to return to the big blue!
Ginger
On December 21, 2016, Ginger was brought to The Florida Aquarium.
Ginger was cold stunned, which occurs when turtles are exposed to prolonged cold water temperatures and causes a variety of health problems because they cannot swim or eat properly. After an exam, blood work, and x-rays, Ginger was not found to have any additional health issues. With supportive care (warm water temperatures, good nutrition, and time), Ginger began eating well and gained weight. After evaluation by the Aquarium's veterinary team, Ginger was cleared for release back to the ocean.
Your support today is critical to giving endangered sea turtles like Rosemary and Ginger the best chance possible! Your donation will provide critical veterinary care, medical supplies, and food for rescued sea turtles until they can return to the ocean.
Here's what your gift can do!
$10 - Provide food for a day

$50 - Provide flipper tags for identification upon release

$75 - Provide lifesaving medications

$100 - Provide bloodwork and medical testing

$150 - Provide X-rays
Thank you for your help!
DONATE
| | | |
| --- | --- | --- |
| | | |
| This Campaign | 1 | 0% |
| has ended. | Believer | Funded |
This campaign has ended.